Here are quotes from emails that I received from "satisfied customers all around the world".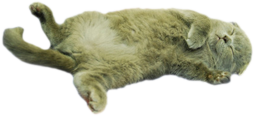 Dear Steve,
I wanted to learn to hypnotize people. Specifically, I wanted to learn how to perform an induction. I guess I wanted a cookbook; a pinch of relaxation, a dash of deepening, add a suggestive sauce and serve... I was surprised and delighted at what I did find.


This email course wasn't anything like I expected. On the second day I found myself smiling more, feeling good, noticing people smiling back. On the third day... perhaps a coincidence, but it happened...


For me, the fifth day's email was and is the very best. After I read the letter twice (I read them all more than once), another email arrived dealing with an issue that I had avoided.
The source was a volunteer organization with demands on my time. I was about to groan, 'I hate my life', a mantra that I now see a self-fulfilling. Instead I smiled and told myself that I wanted more of my time spent of things I like doing...


I loved what you said about exit points. Rather than just quit the organization, I outlined five steps that we would take as a group to satisfy the current task. We'll do it next Monday. I felt great as I punched the reply key.


... I came away believing that the way I feel and act does influence things around me to a greater degree than I imagined. I was extremely skeptical of the whole 'State of Power' thing at first. I was shocked to experience it.


Will I order eBooks? Yes. They seem reasonably priced and I'm intrigued to understand more.
Thank you very much for your time and your wonderful feedback.